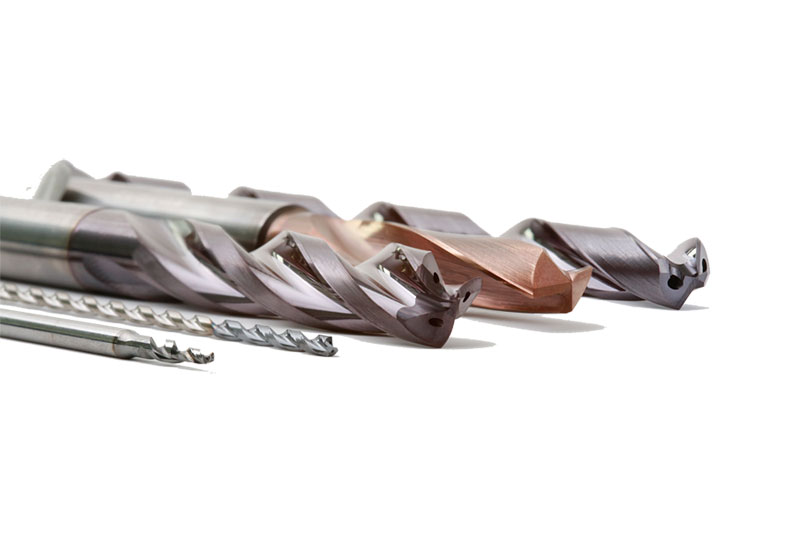 High-performance tools without any coating are unheard of today. The coating is one of the most important components for extending the tool life and thus the high level of productivity of the tools.

WEISSKOPF uses different types of coatings for tools.
Latest multi-purpose supernitride for machining steel, cast iron, steel, stainless, high temperature alloys
Almost no residual stress: maximum adhesion especially under dynamic loads in the machining process
Extremely smooth surface: smooth removal of the chips in the chip flute and wide range of applications
Finest layer structure: very high ductility with very high level of hardness
High oxidation resistance
Can be used dry and wet with maximum productivity
Extremely economical supernitride coating (value for money)
Excellent for machining steel, cast iron, stainless steel and high-temperature alloys
Recoatable at the highest level
Follow-up product of TINALOX® SN with improved properties.
(Heavy duty) supernitride, in particular for hard machining and machining workpiece materials that are difficult to machine
Finest layer structure: extreme ductility with very high level of hardness
Maximum oxidation resistance and red hardness
Extremely good adhesion, therefore particularly suitable with extreme shear forces, for example when machining workpiece materials that are difficult to machine with lubrication
Can be used dry and wet with maximum productivity
Extremely smooth surface
Coating for machining aluminium, copper and titanium as well as alloys with these materials
Extremely close-contour coating of sharp cutting edges
High ductility with very high level of hardness
Self-lubricating properties in use: low propensity to cold welding / built-up edge formation
Extremely smooth surface for the smooth removal of the chips in the chip flute when milling and drilling
Low level of friction of the margin lands (high surface finish of the bores)
Fields of application of the coatings